NEW MOON SOUND SESSION WITH JILL URWIN + WELFORD WELLBEING. Tuesday 2nd July, 7-9pm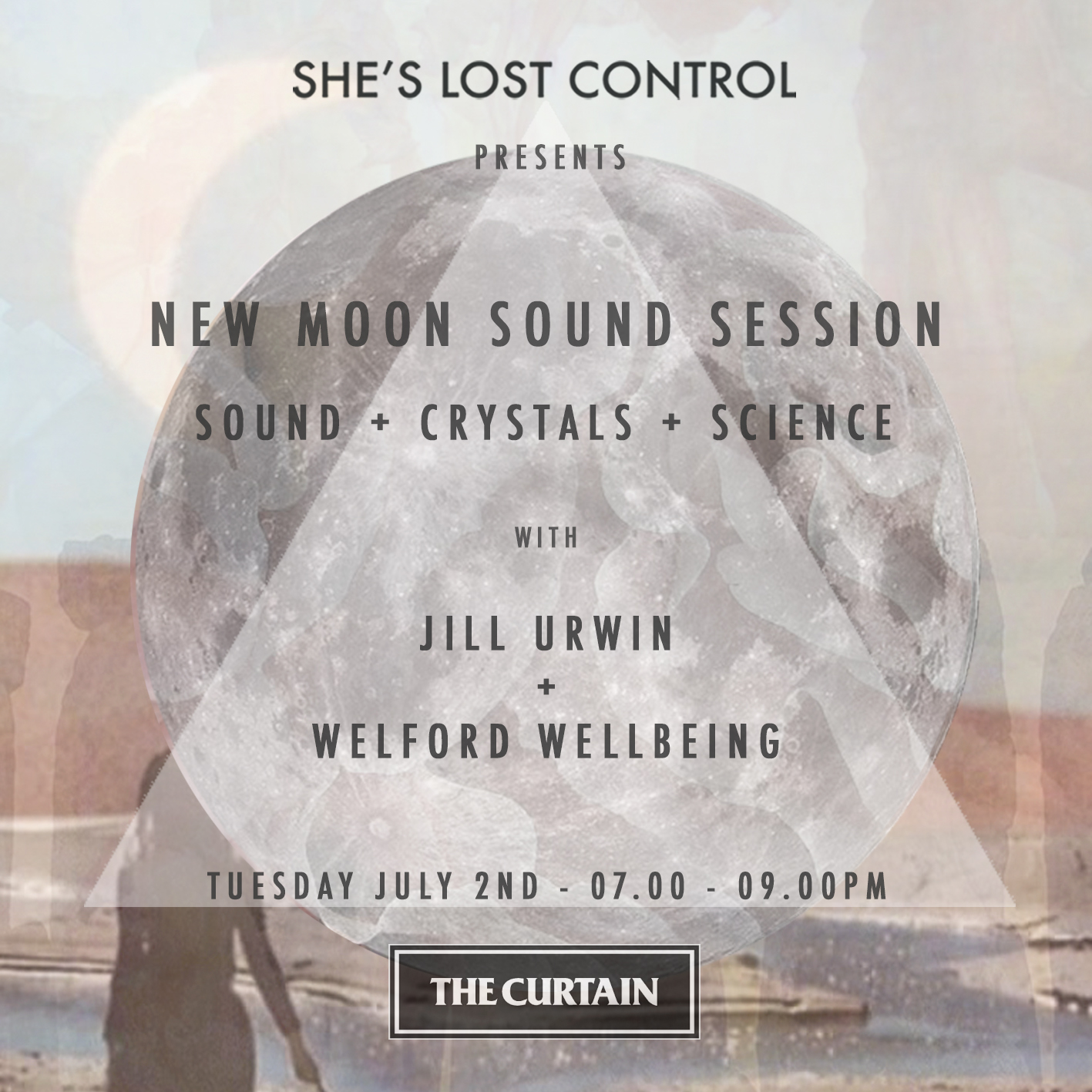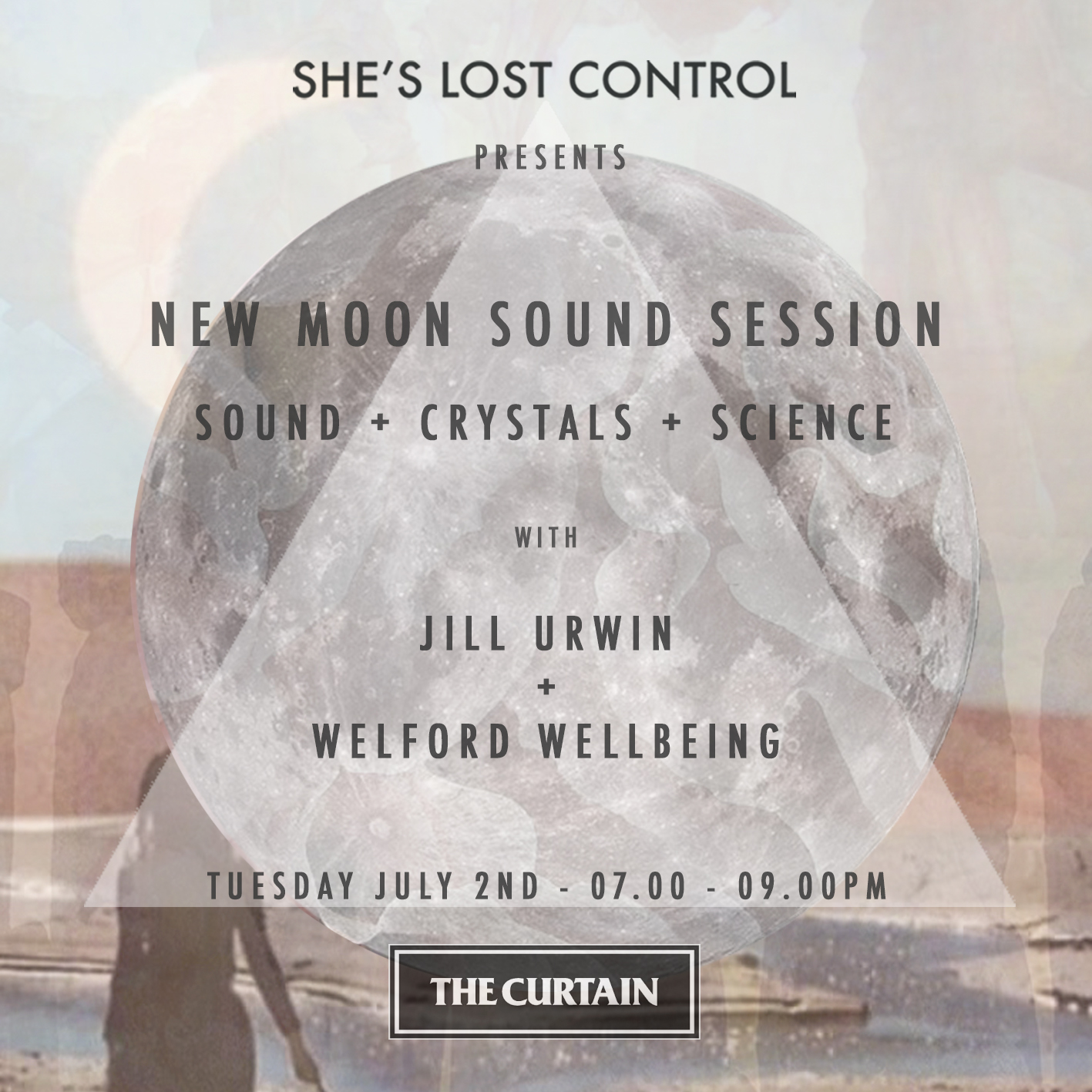 NEW MOON SOUND SESSION WITH JILL URWIN + WELFORD WELLBEING. Tuesday 2nd July, 7-9pm
New Moon Sound Session at The Curtain hotel
Sound + Crystals + Science
She's Lost Control's Jill Urwin and Rachael Welford of Welford Wellbeing join forces to transport you on a sonic journey with the powerful vibrations of sound fused with the uplifting frequency of calcite crystal.
New moons are the perfect time to set new intentions, so during this session you'll be guided into a deep meditative state using ancient sounds of the gong, crystal bowls, and traditional Tibetan instruments as you new plant seeds with your new crystal. You'll leave feeling blissed-out, super chilled and open to new opportunities.
If you're the inquisitive type, then you'll want to understand what's actually going on from a scientific point of view, right? How does sound really work and are crystals any more than pseudoscience? Jill and Rachael will begin the session with an introduction to the vibrational fields of sound and crystals.
This session is open to all genders