HIMALAYAN MINI COLLECTOR PIECES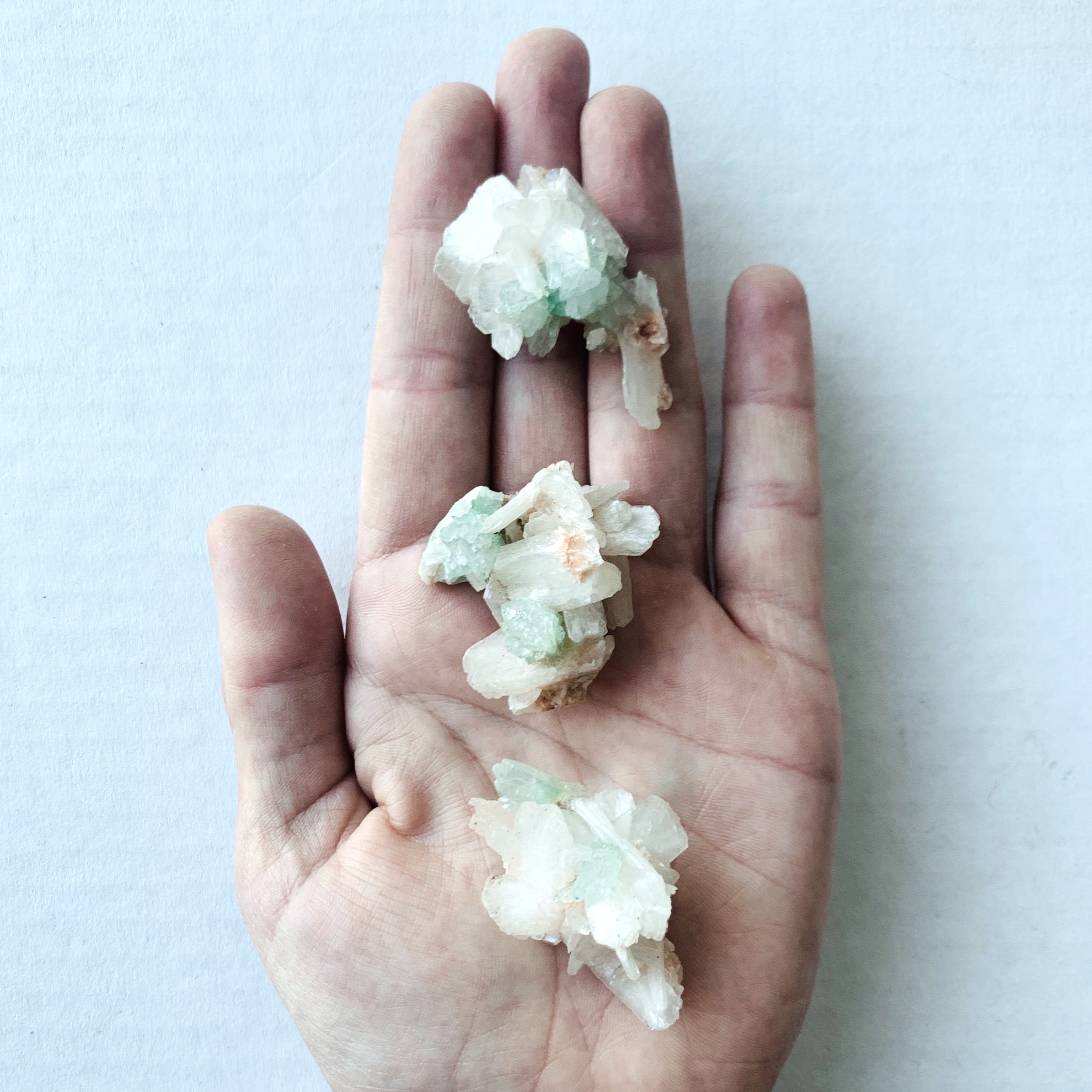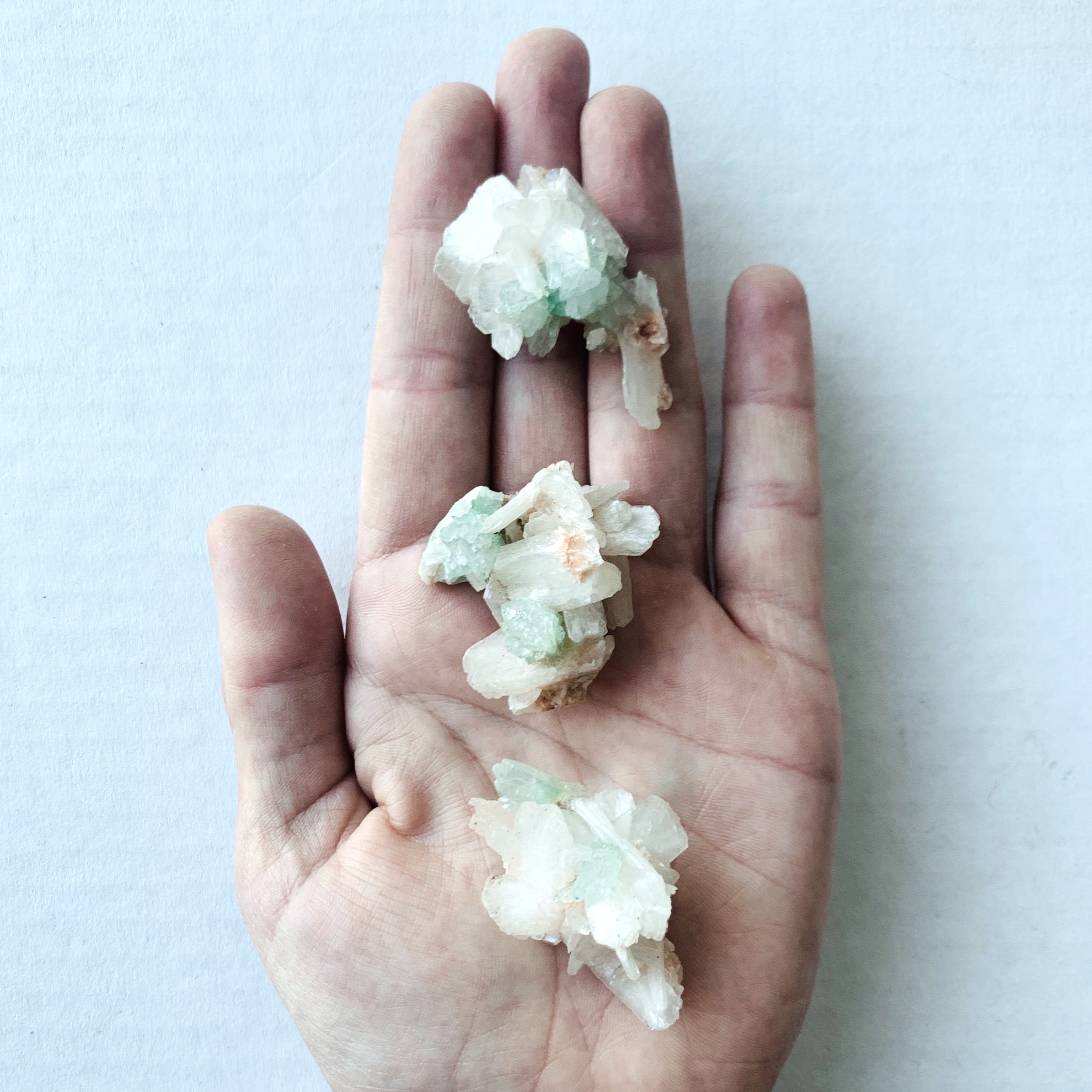 HIMALAYAN MINI COLLECTOR PIECES
Himalaya's best kept crystal secrets, and most healing treasures.
We work with a special collector who spends the whole year working with expert specimen miners, climbers and artisans at the 'Rosey' mine in the Manali mountains. They skilfully venture
up 18,000 feet to find the most rare and incredible pieces. It's an art form and takes 2 days to reach the desired spots, but it's worth it to them because the special specimens they find are next level - both energetically and visually.

As you rise higher up the mountains in Manali, the vibrations of the crystals intensify, and they enter crystalline self-healing cycles after slight shifts and movement from Mother Earth. This gives them greater self healing abilities. So what can these beautiful
So what can these beautiful delicate crystals do for you? Well, their special delicate energy brings together the soothing energies of pearl and peach stillbite with the refreshing enlightenment of green apophyllite. Finding clusters so mini yet perfectly and delicately formed like this is a rarity and is reflected in their energy. Angelic, protective and nurturing, just like a mother's warmth. If you need to step away from a situation and take some time for just you, then this is the stone to help you look inwardly, searching your soul for guidance with any changes that may come your way. Reminding you to be kind to yourself, every step of the way.
Each piece is slightly different, and unique no two pieces are the same. We will intuitively pick one of the special pieces for you but if one has caught your eye on the photos of on instagram then leave us a comment at check-out.
Country of Origin: India