MANGANO CALCITE WITH MUSQUIZ FLUORITE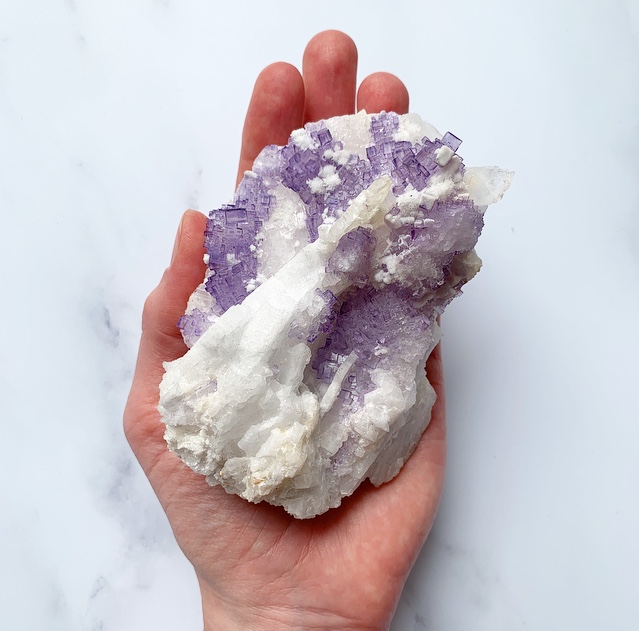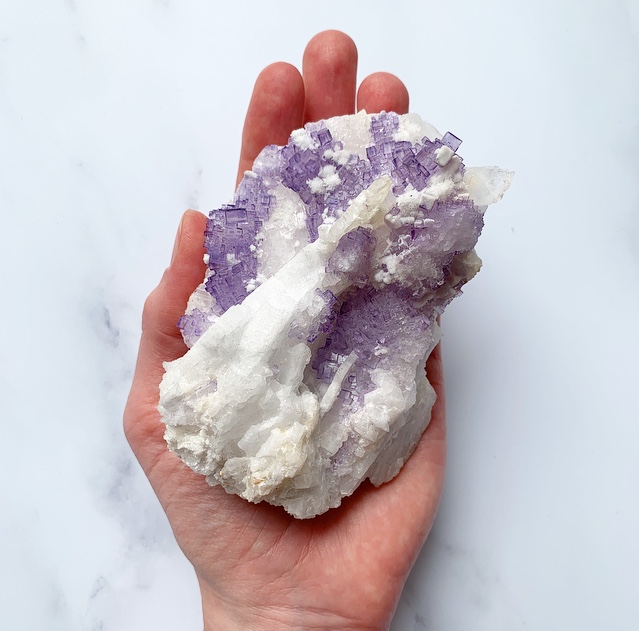 MANGANO CALCITE WITH MUSQUIZ FLUORITE
Mangano Calcite has an incredibly soft and gentle energy, with a vibration that is all about love, compassion and forgiveness. It's time to accept yourself and your actions... give yourself a break, you're worth it!
It helps us let go of experiences from the past, especially where you still feel fear or grief about something that happened. It's all about acceptance, whilst giving you the strength to move forward with ease and confidence.
Combining this sweet energy with the activating vibrations of Musquiz Fluorite is the perfect combo. These deep purple crystals are the most serene and peaceful of the fluorite family, but they work extra hard to activate your intuition, creativity and aspirations. Purifying your thoughts, removing blockages that stand in your way and enhancing your devotion.
This beautiful and rare cluster from Musquiz, Mexico, is like a 2-step healer... first clearing the old through acceptance and gratitude, and then opening up your intuition to new possibilities.
Country of Origin: Mexico