PEACH CALCITE WITH ROMANECHITE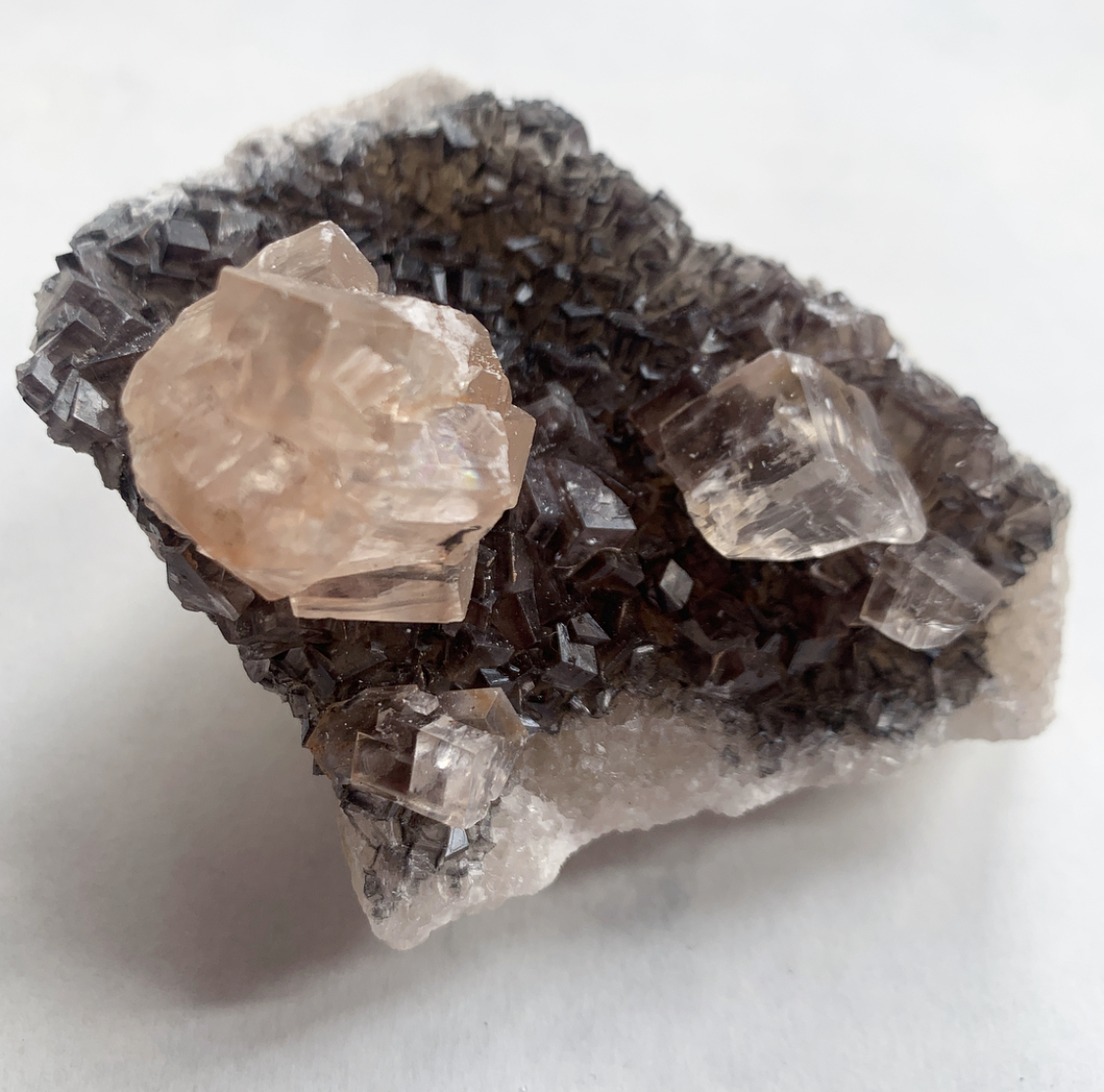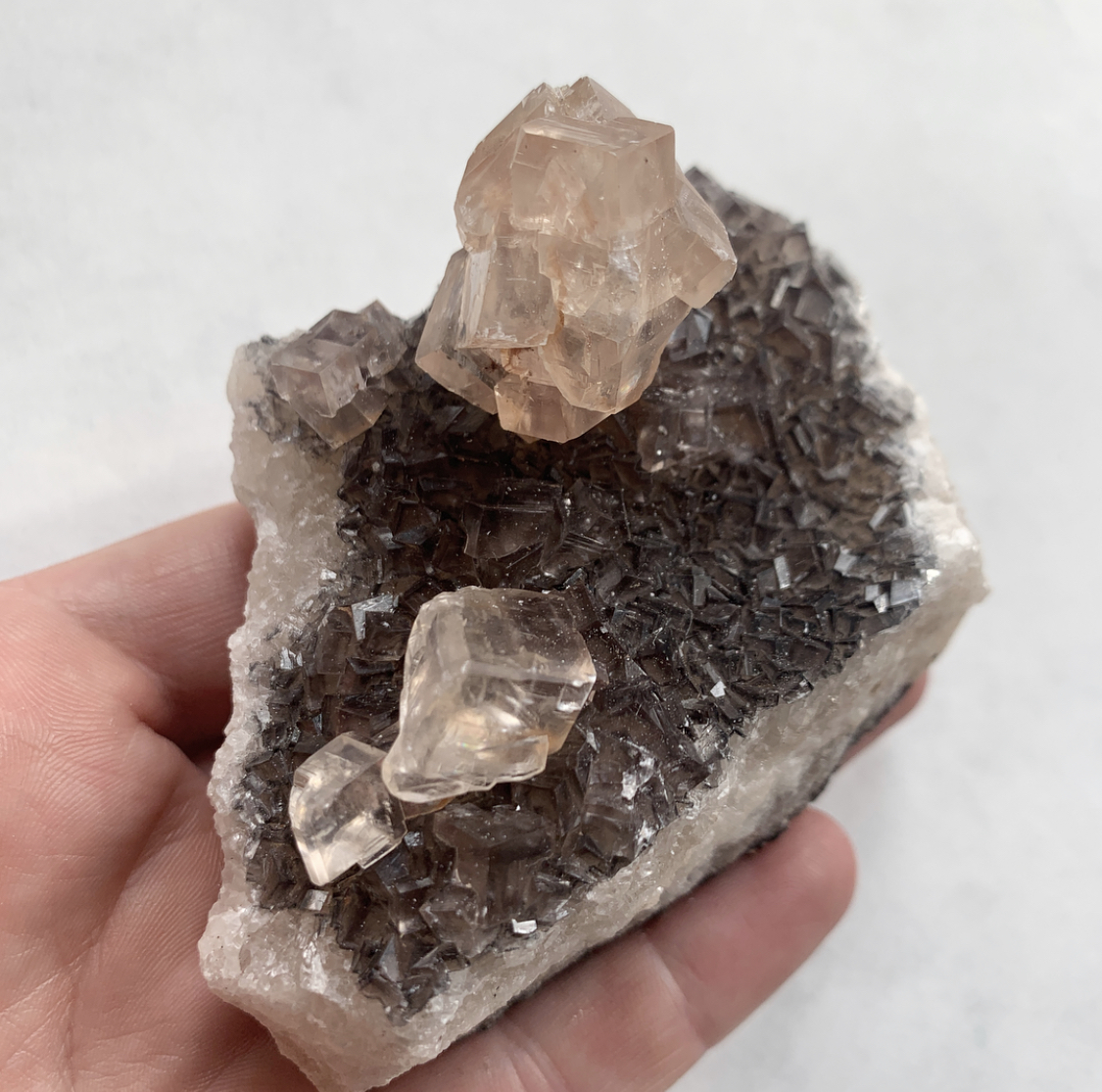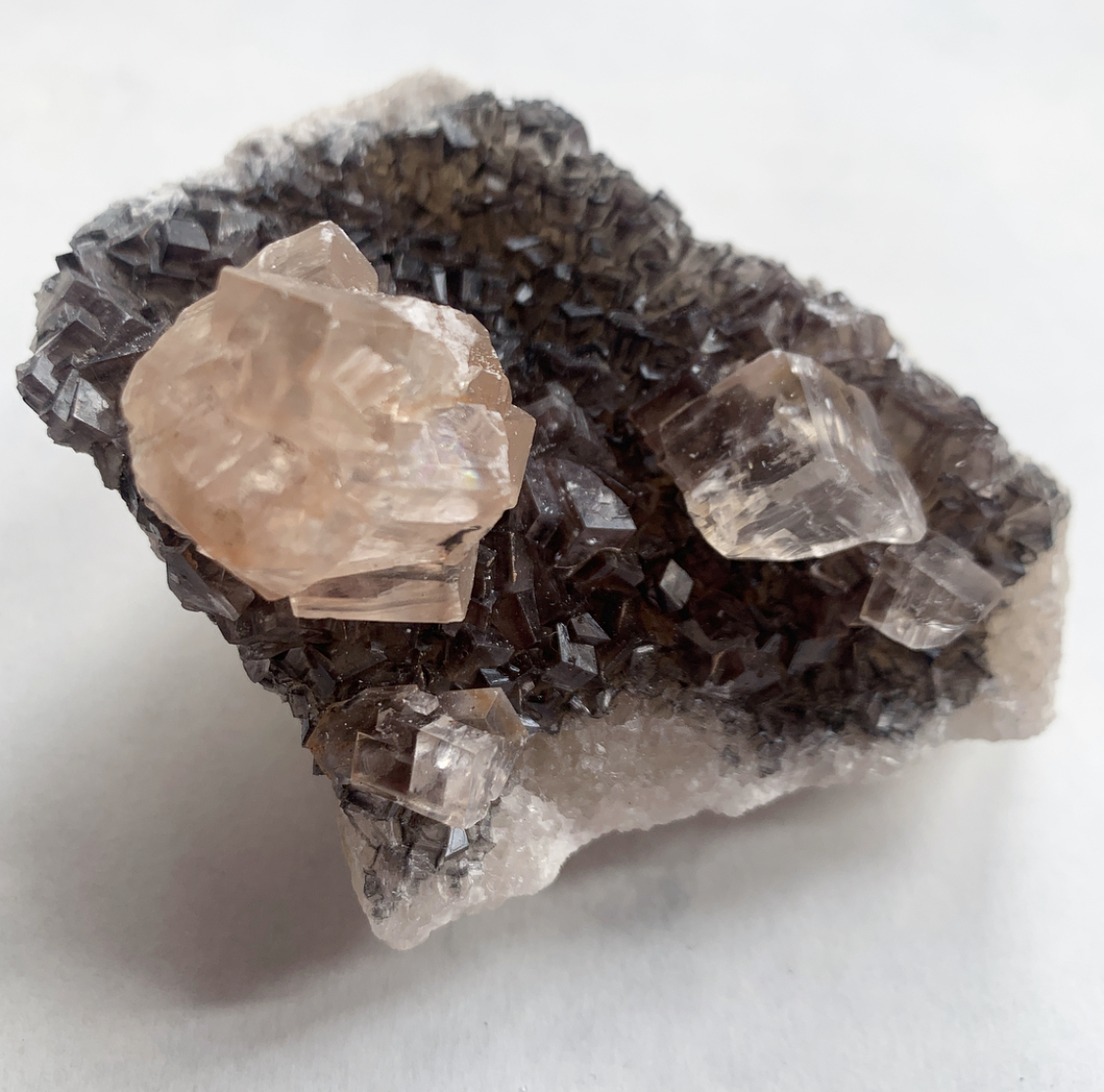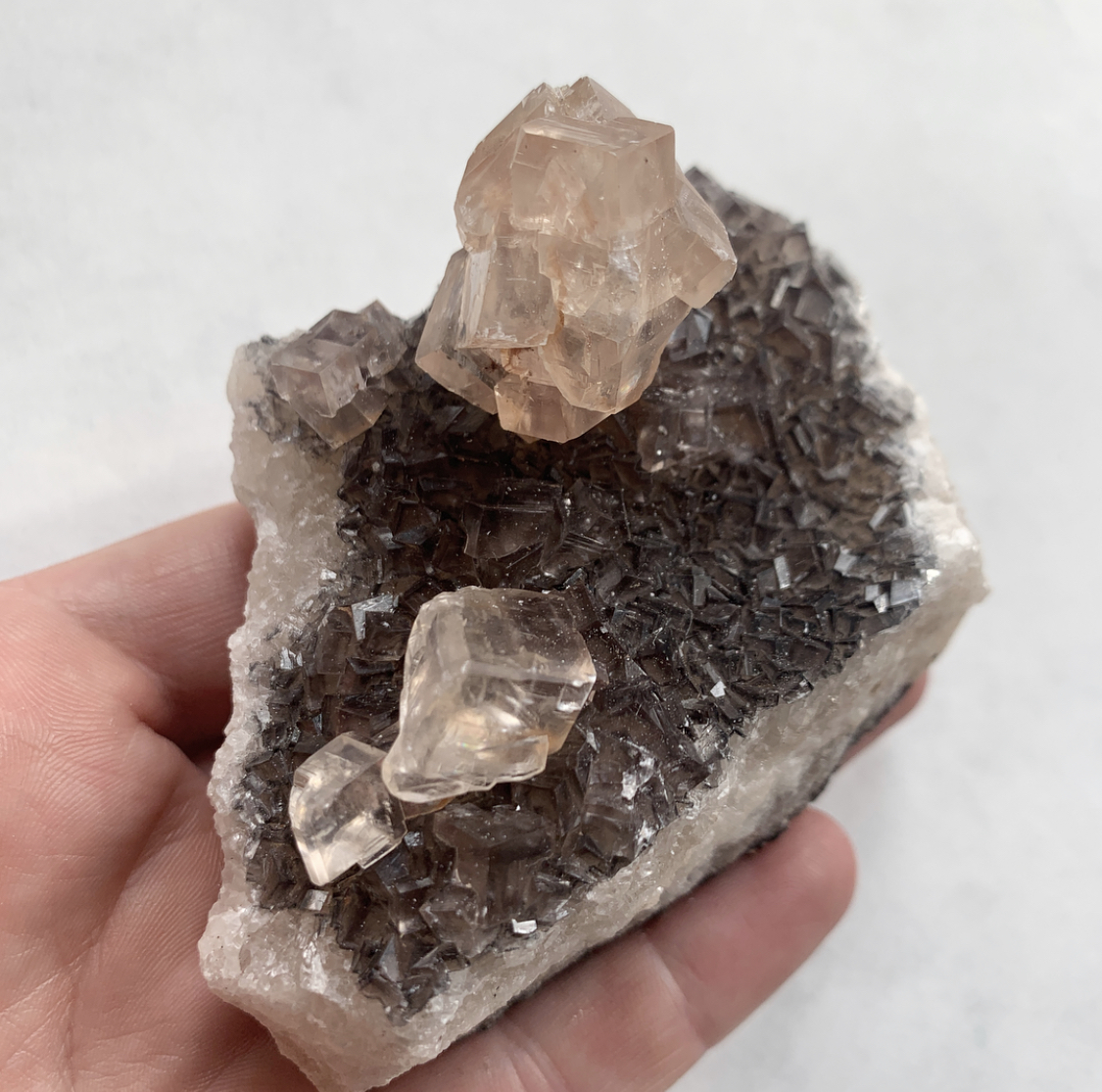 PEACH CALCITE WITH ROMANECHITE
These beauties are only found in one place on earth, the Palmarjo mine in Mexico, so no specimens in the world look like this.
Romanechite is not a well known mineral, it's often mistaken for black Amethyst, that's kind of how it looks.
Its properties protect from psychic attack and reeplenishes energy.
What we love about it is it's ability to protects from environmental radiation… technology breakdowns. It's also really good at replenishing our energy, so when we're pausing to reflect and revisit, we can call on these beauties to replenish our energy.
What makes these pieces extra special is the peach and honey calcite, which is all about how to use our power and stay in our power. Increases self worth and confidence, helping us with challenges.
Helps energy flow, that point when you're like 'I've got this idea but how do I implement it?' how do you get into the flow with your idea?
Set your intention with honesty and clarity into this stone. Remember, crystals amplify our intentions.
Country of Origin: Mexico